Top 9 Things to consider when planning your Christmas Party in Brisbane
Sunday 02 September, 2018
A Christmas party should be a festive and relaxing time for all, including the organiser! Take the stress out of event planning with our list of Christmas party activities and ideas to help you plan a seasonal soiree to remember.
1. Parking
Not everyone will drive to your Christmas party, some might be planning on having a few cheeky drinks, but it is worth considering those who do want to drive. If the Christmas party venue you have chosen doesn't have easy parking, be sure to alert your guests in advance.
Include some possible public transport options in your invitation rather than leaving it up to your guest to figure out how to get to the event. You could also help organize a car pull or ride share to make it easier and less expensive for your guests to get to the party. This will ensure your guests arrive in good spirits and not filled with frustration after driving around the block for an hour looking for a park.
2.  Hire Fees (Save with midweek events)
When organizing your 2018 Christmas party, don't forget to budget for venue hire. It is always nice to enjoy a party at Brisbane's latest watering hole, but venue hire is not always cheap. If you do want to hire a function room or venue for your Christmas function, choosing to host a party mid-week is a good way to save some money without sacrificing your dream party location.
Function venues in Brisbane typically offer reduced rates and incentives for midweek events. These may range from reduced minimum spends to complimentary food and beverage packages.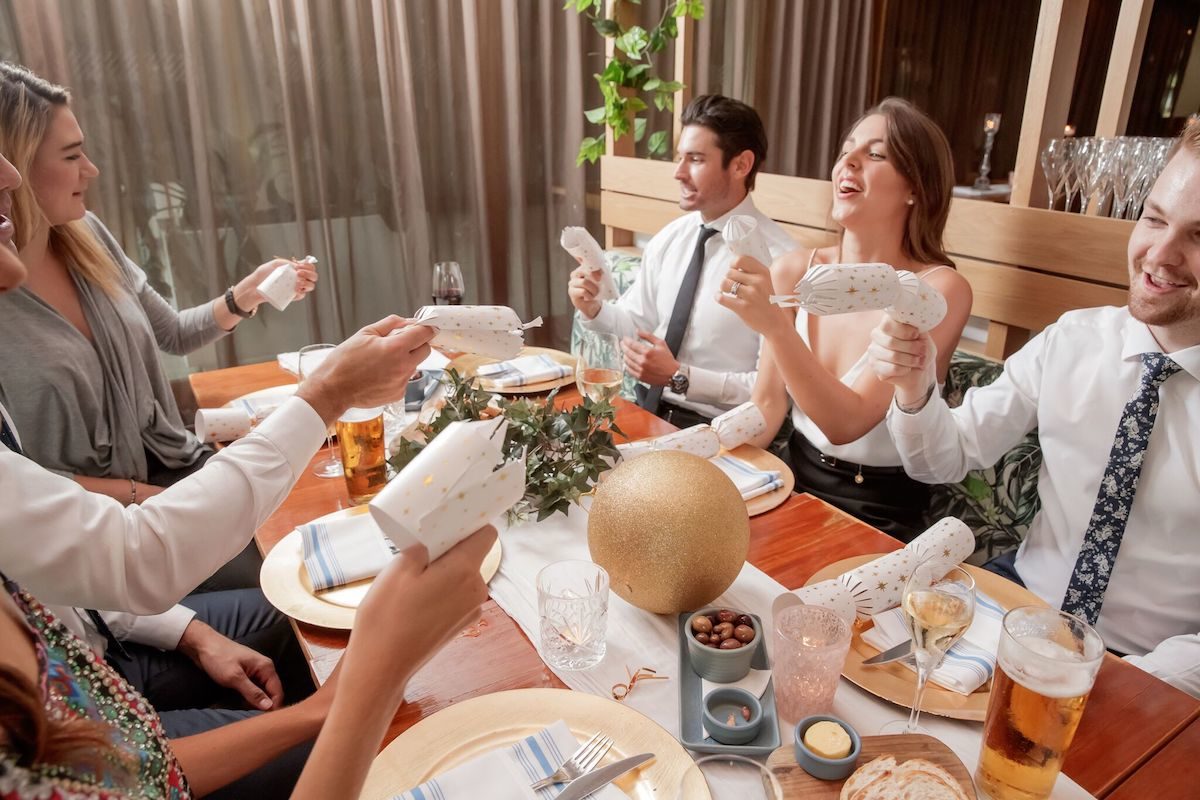 3. Location
Everybody knows it's all about location, location, location. If you want to host a Christmas party that stands out from the hundreds of other Christmas obligations of your guests, one of the best ways to do it, is pick a beautiful venue that will make your event something the guests feel excited to be a part of.
Brisbane's CBD has traditionally been the 'go to' destination for Christmas functions, however a range of new function venues have recently popped up in suburbs such as Paddington and Red Hill. If you are choosing to host your Christmas party outside of Brisbane's CBD, it's important to consider whether guests will be able to travel to the location and arrive on time.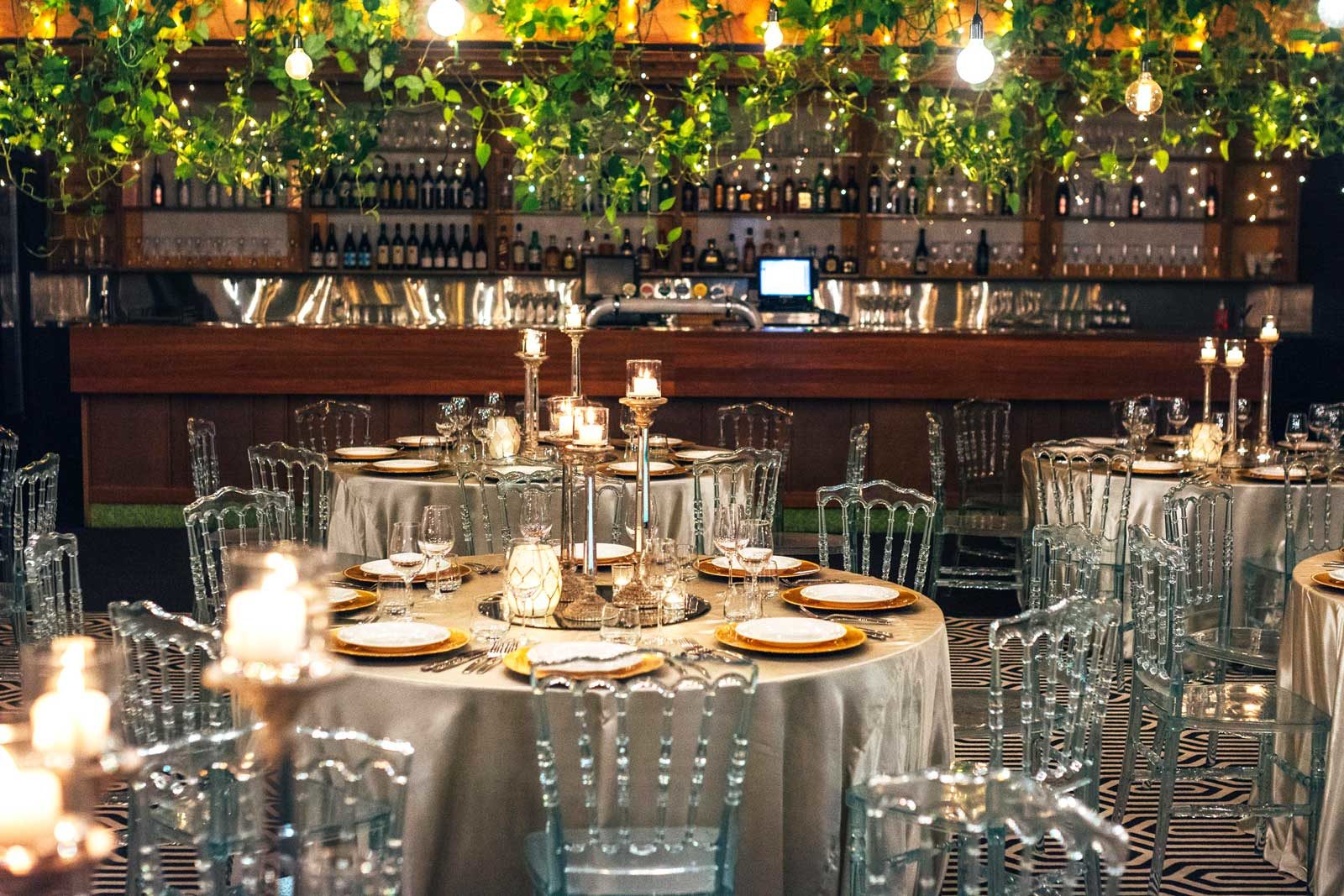 4. Styling & Theming
This is often something you don't think about when planning a Christmas Party, or if you do, you leave it until the very last minute. Putting some thought and effort into the styling and theming of your event will give it a unique touch. Consider some small decorative features, such as flowers or tinsel which will give your party a fun festive vibe without feeling too over the top or tacky.
Brisbane has a range of expert stylists, florists and entertainers available to hire for private Christmas parties. We suggest reaching out to these suppliers to see how they can help transform your function into an event to be remembered.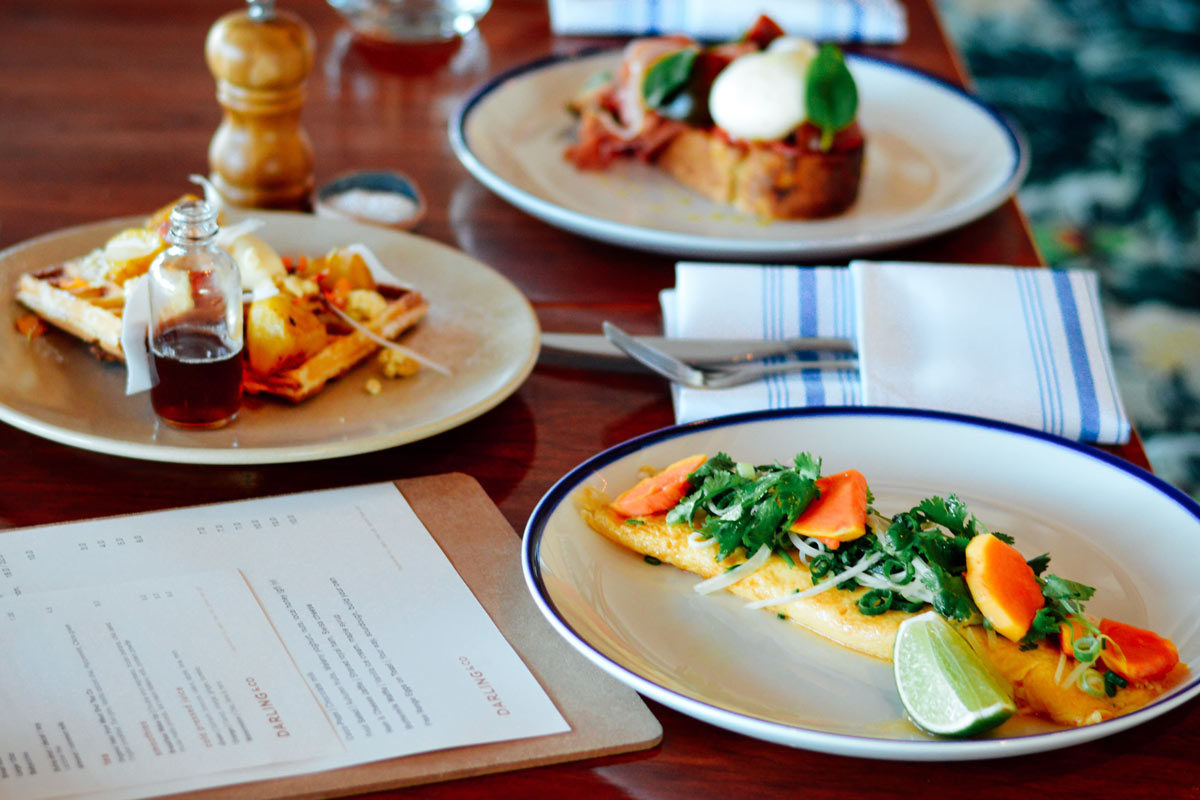 5. Catering
Catering can be the make or break element of any party. At Christmas functions, food is part of the tradition and even more of a focus as people are expecting to indulge themselves after a long year. When deciding food options, first consider how you would like your party to function. Are you opting for a casual cocktail style affair? If so consider pass around canapes. If you would like to indulge your guests in a formal sit-down meal, take time to consider some options for each course so there is something for everyone. Don't forget to ask your guests about any special food requirements or allergies so you can organize some alternative options for them in advance.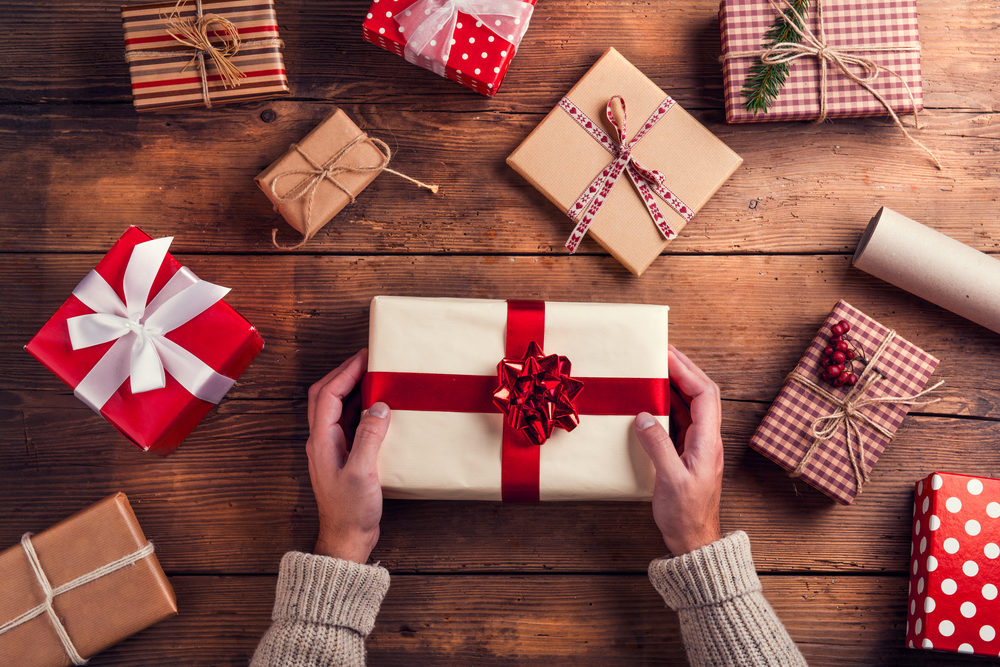 6. Gifts
Gifting is an iconic Christmas ritual, however this activity can often place unnecessary strain on the wallet. When planning a corporate Christmas party, it's important to indicate whether guests should bring gifts. If so, it's worth providing some christmas gift ideas, along with a suggested budget.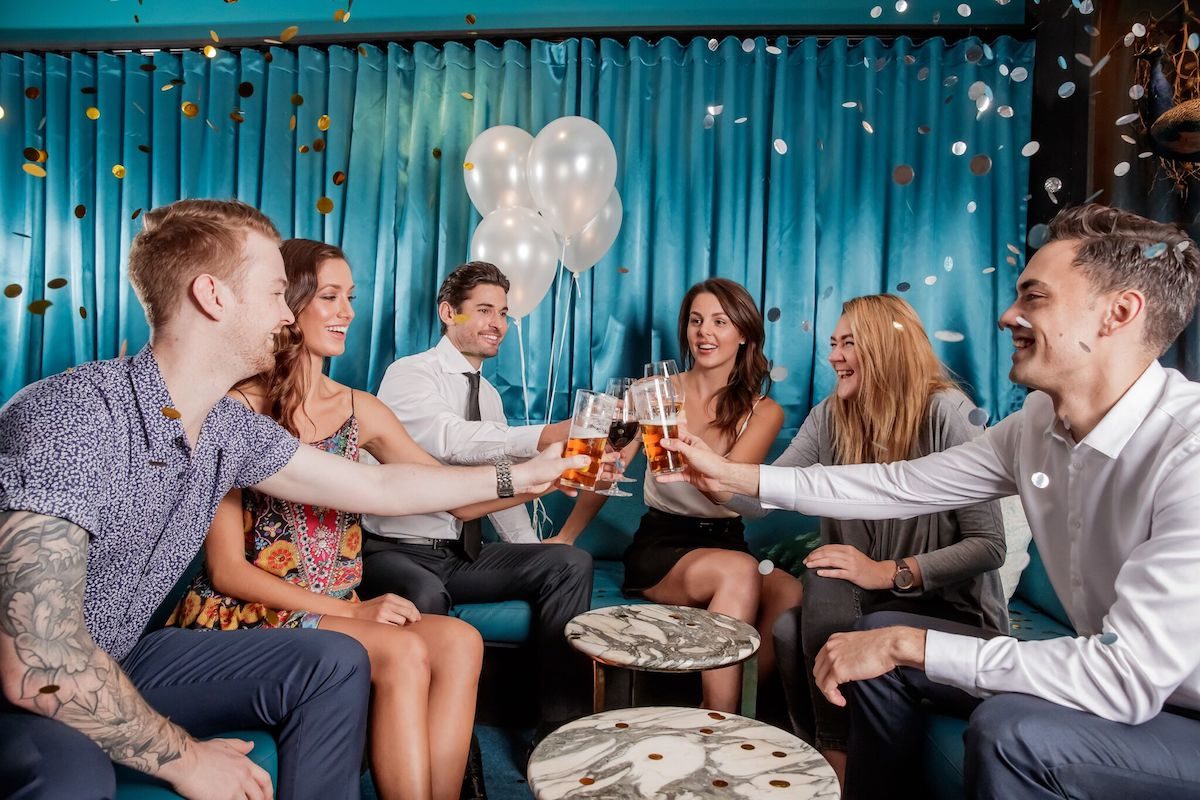 7. Style of Event
When choosing which of your Christmas party ideas to bring to life, ensure the style of event that you choose matches the style of your guests.
The style of event that you choose, from intimate seated dinners to cocktail-style affairs, should take into consideration the time of day, the number of guests, and the demographics of guests.
It's a good idea to choose a Christmas function venue with a range of bar and seating areas, so that guests can make the space their own throughout the Christmas party.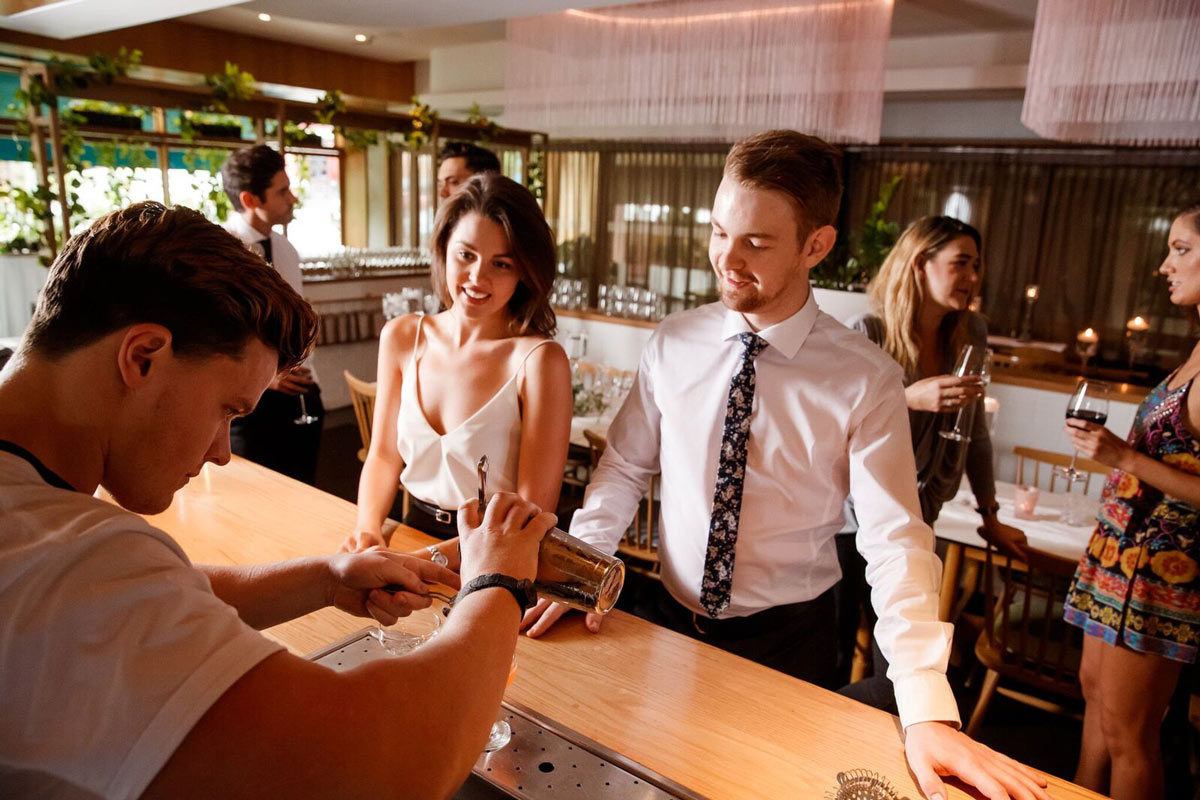 8. Determine Your Budget
The most important factor when realising your Christmas party ideas is your budget. Determining everything from catering packages to entertainment and functions space, your Christmas party budget should always be the starting point. Remember to include a little extra for the inevitable collateral expenses that emerge.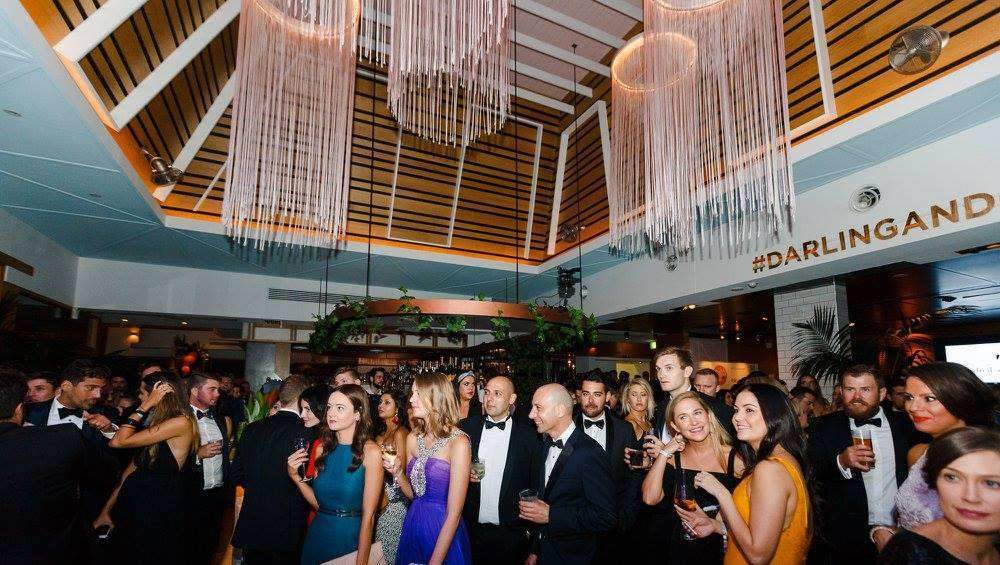 9. Choosing the Music
A surefire way to leave a fab impression on your Christmas party guests is with great entertainment, even it that just means a carefully-curated Christmas playlist! Go all-out with a live band (if your budget allows it) or get the dancefloor started with a DJ.
Start Planning Your 2018 Christmas Party
Start planning your 2018 Christmas party at one of Brisbane's best function venues. Click here to view our Christmas party packages.