10 Brilliant Christmas Party Ideas for 2020
Friday 26 October, 2018
If your stress levels are redder than Rudolph's nose, chances are you've been tasked with planning this year's Christmas party. From aunt Sharon drinking the bar dry to that one friend who just needs to make a toast, you've got plenty on your mind – so leave it to our elves to handle the styling fun.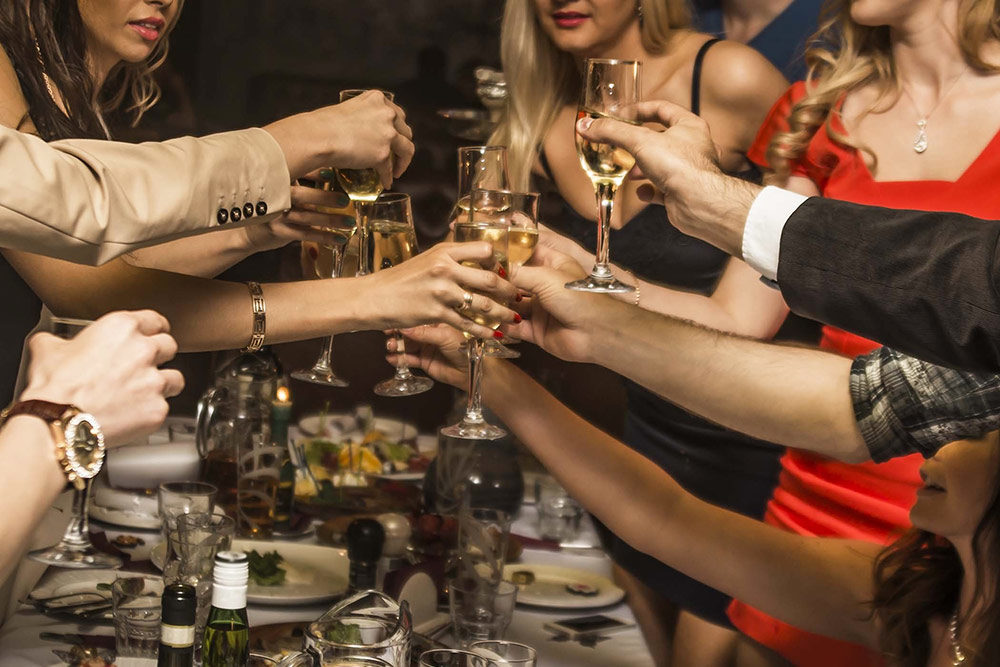 Christmas Party Idea 1: Classy Cocktail Soiree
Treat your colleagues to a tasteful party in one of Brisbane's fancy function venues for your corporate Christmas party. From dining rooms draped in chandeliers to grand ballrooms, this is your chance to go festive to the fullest.
Raise a glass of bubbly as a prelude to a night of canapés, cocktails, and a chance to ditch your Monday to Friday uniform.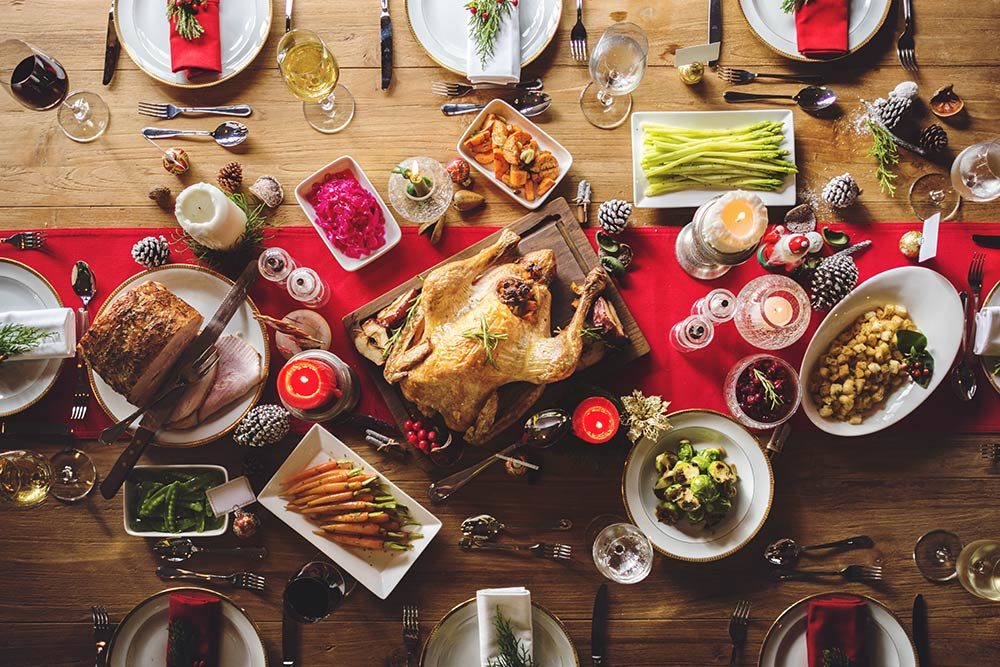 Christmas Party Idea 2: Festive Lunch or Dinner
With all the shopping, wrapping, and Christmas tree decorating done, you've earned a Santa-sized feasting session. Ditch the milk and cookies for a festive lunch or dinner at Darling & Co.
With fab seasonal flavours like turkey terrine, Mooloolaba prawn linguini, and frozen Christmas pudding, your work Christmas party might be the best feed you have in the entire silly season.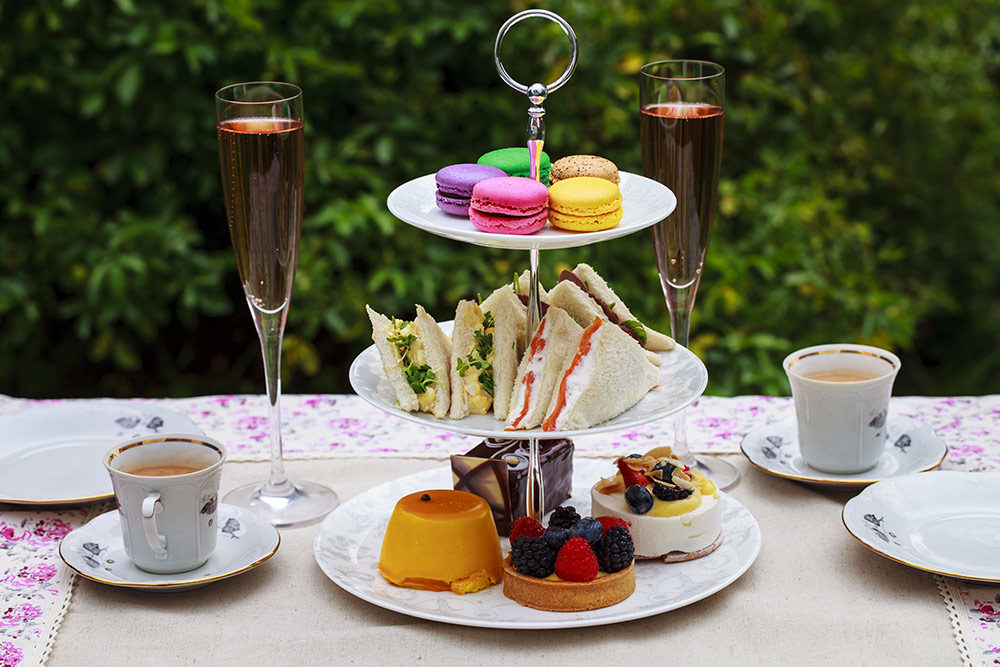 Christmas Party Idea 3: High Tea with a Christmas Twist
Keep the work Christmas party classy this year with a high tea at one of Brisbane's best cafes. Featuring tables decked in in bright colours and Christmas crackers, you'll spend an afternoon indulging in scones, ribbon sandwiches, and Christmas goodies.
Organise a Secret Santa session over tea (and bubbly) as you escape the heat and the crowds with a lavish Christmas party.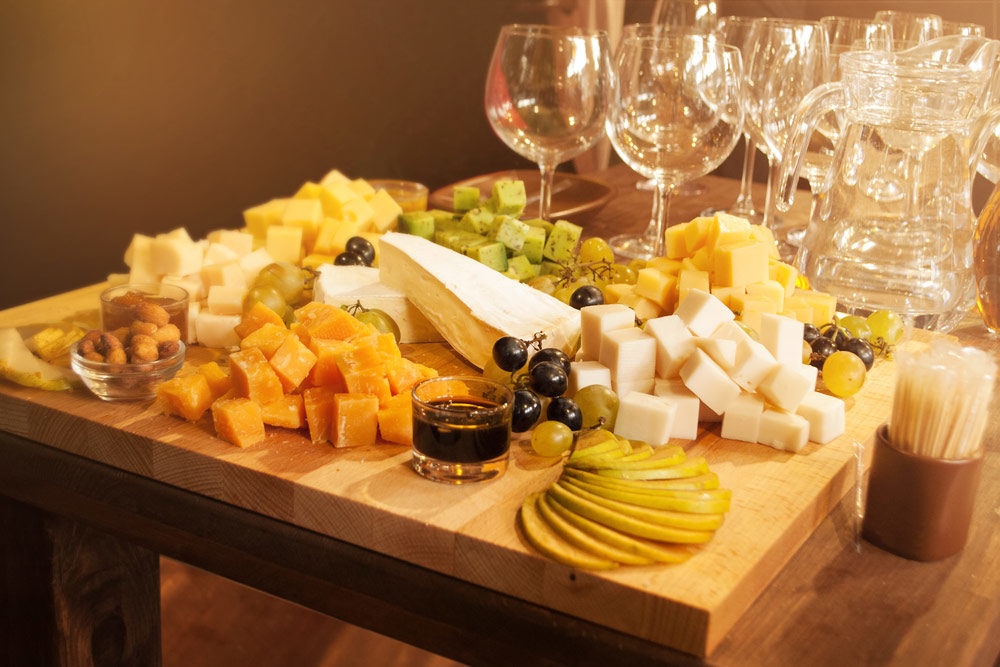 Christmas Party Idea 4: Wine & Cheese Night
Want your Christmas party to be the brie all and end all of the social season? Swap the ham, potatoes, and turkey for an elegant wine and cheese night in an airy Brisbane bistro.
A cost-effective work Christmas party idea, splurge on some nice bottles of wine to go with your artisan cheese boards and say cheese to a fuss-free Christmas party.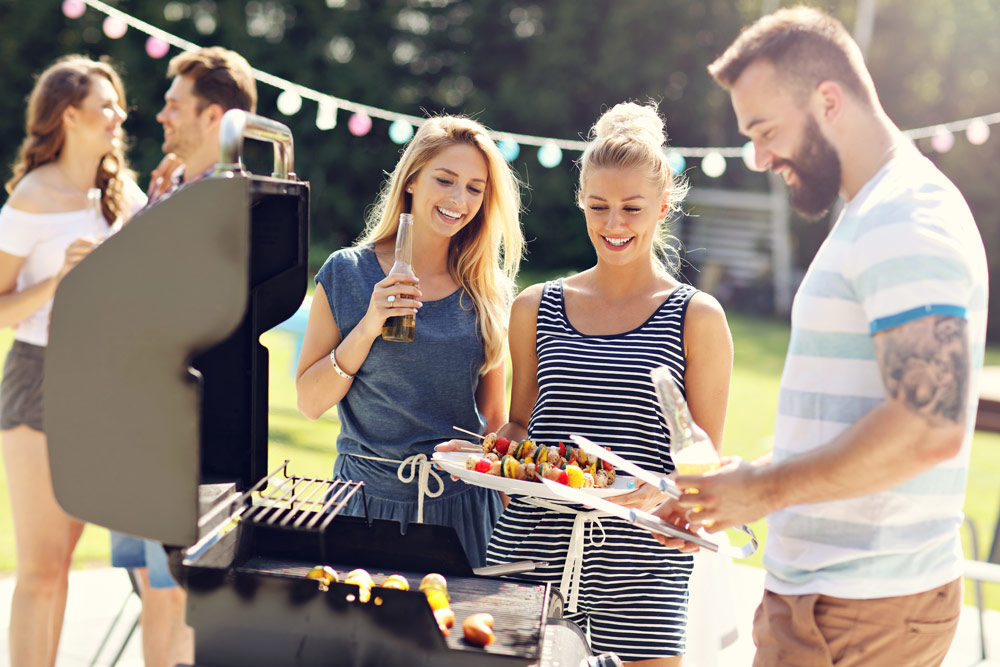 Christmas Party Idea 5: Backyard Barbecue
You can't mess with the classics! Rock the Weber this Christmas with a backyard celebration for a wholesome last minute Christmas idea.
From delivered catering to a potluck of plates from every guest, celebrations don't come easier (and neither do the post-party hangovers). Keeping it casual with a backyard barbie is a simple way to celebrate the season and keep costs low sans venue fee!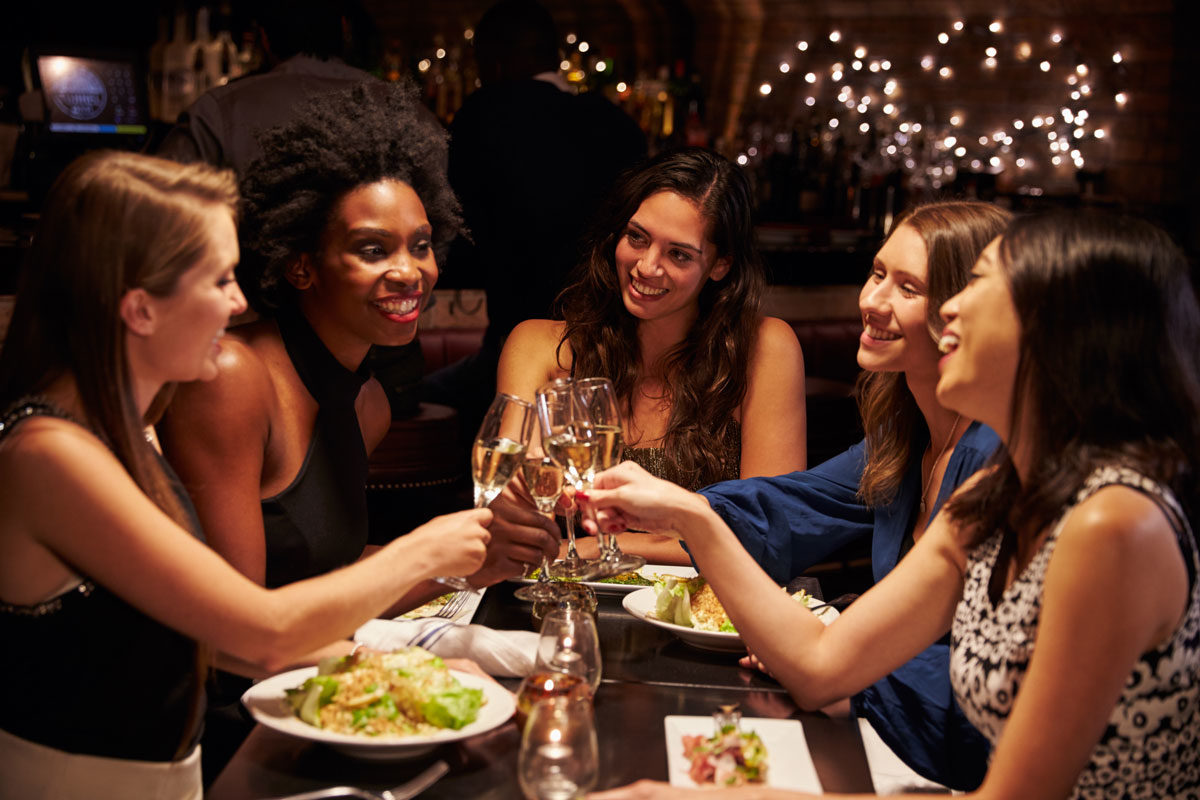 Christmas Party Idea 6: Private Dining Experience
If you're hosting a smaller group for your work Christmas party, consider a private dining experience to enjoy Christmas indulgence in a comfortable, celebratory setting.
Private dining allows you to effectively control your budget and is a great idea for a corporate Christmas party or small group celebration. What better way to celebrate Christmas than sharing a meal with colleagues and friends?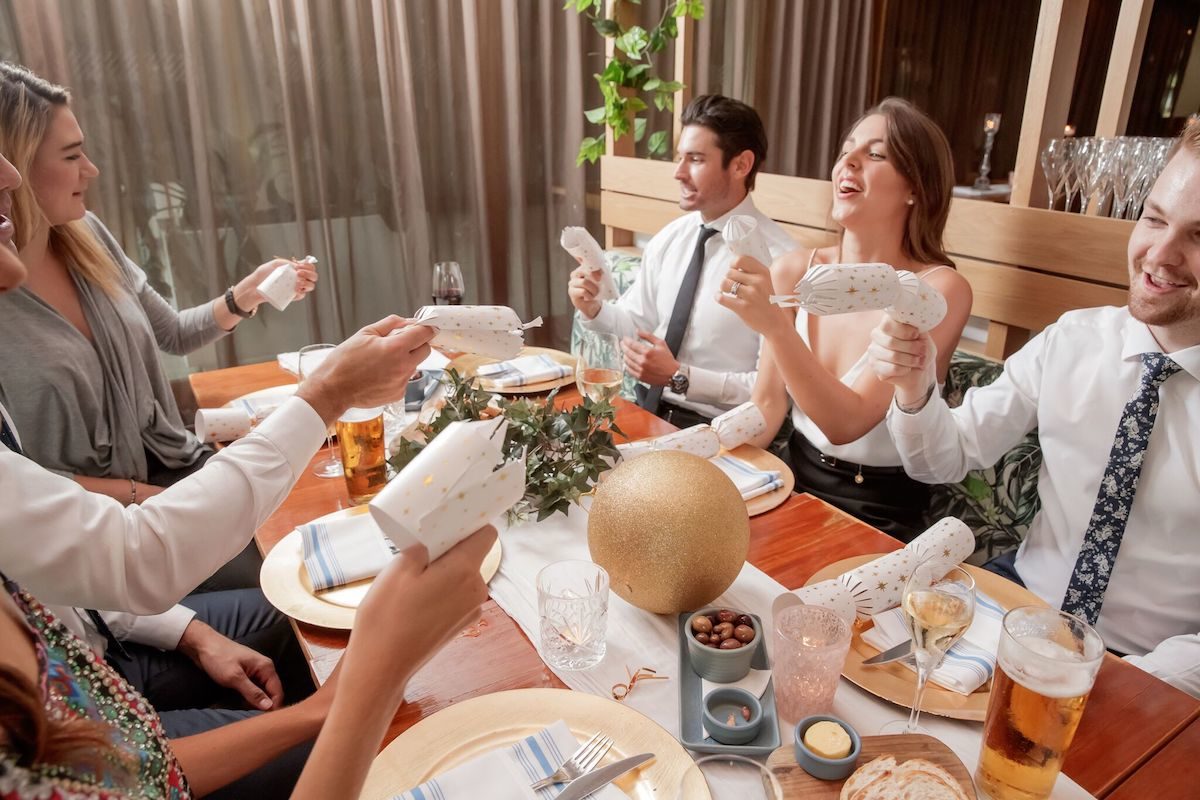 Christmas Party Idea 7: Progressive Christmas Dinner
While Christmas parties are a lot of fun, the organisation and clean up can be less enjoyable. For a fun, last-minute Christmas party idea, why not set up a progressive Christmas lunch or dinner? Stop off at a different host's place for each course, and share the washing up evenly!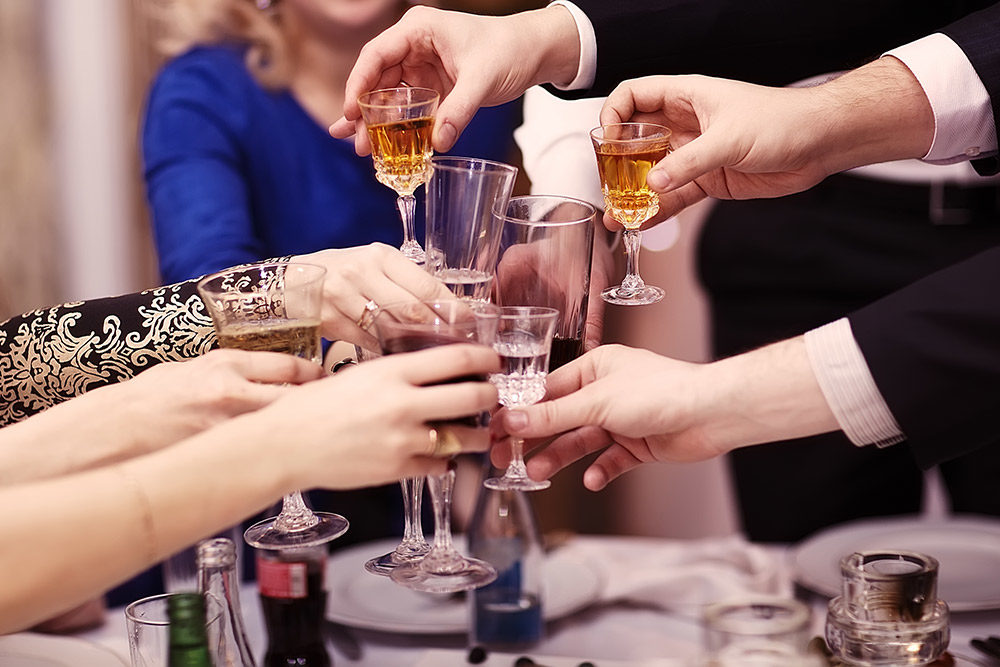 Christmas Party Idea 8: Bottomless Brunch
The festive season is notoriously busy, so a morning event can be a unique work Christmas party idea! Try a bottomless brunch for a fun, flexible way to get boozy this Christmas time, without taking too much of a chunk out of colleagues' weekends.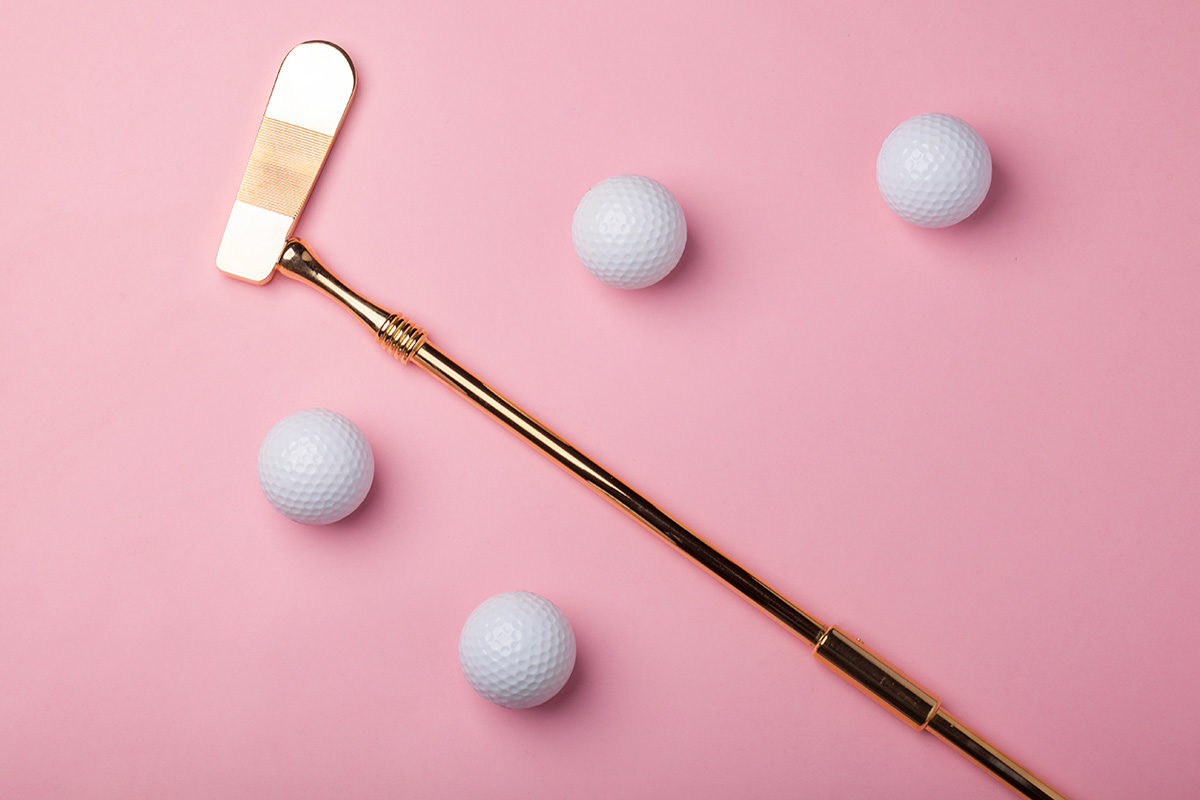 Christmas Party Idea 9: Get Active
It's hard to beat summertime in Brisbane, so heading outdoors can be a great idea for a corporate Christmas party – especially after spending all week in the office! Minimal-effort outdoor activities like mini golf, petanque, or classic barefoot bowls are a fun corporate Christmas party idea to get guests working up an appetite.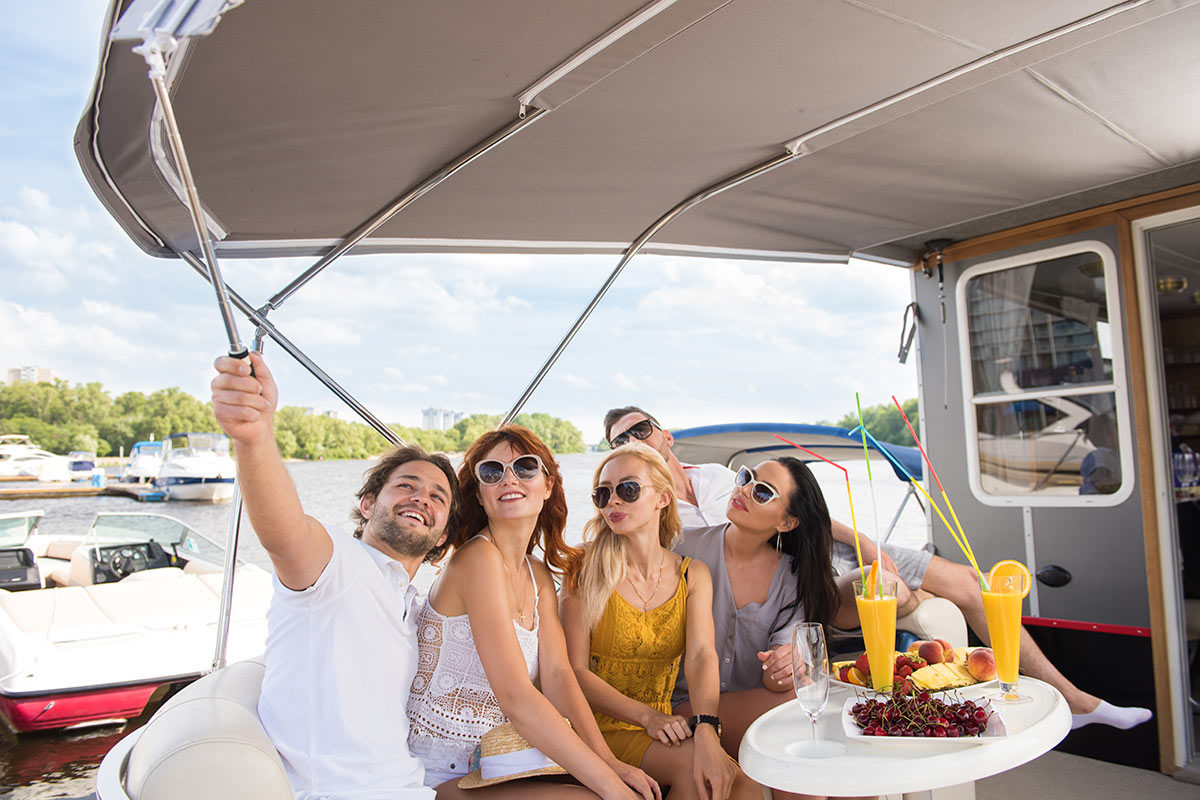 Christmas Party Idea 10: Christmas Cruise
Make it a summer celebration this Christmas by enjoying the amazing waterways surrounding Brisbane! Whether it's along the Brisbane River or around Moreton Bay or Stradbroke Island, a cruise is a fab idea for a work Christmas party spent enjoying the sunshine. Pack a catered picnic for an easy way to feed the crowd.
Ready to start planning your Christmas party?
Get ahead of the crowd and start planning your Christmas party at Darling & Co!