Top 5 Wedding Themes to Inspire Your Dream Wedding
Wednesday 01 January, 2020
Same-Sex marriage is now legalized in Australia, and couples across the country are celebrating this tremendous news by saying their "I – Do's". As the country undergoes this transition the number of same-sex marriages in Brisbane continues to rise with plenty of businesses proudly offering same-sex wedding venues and same-sex wedding catering options.
Embrace this exciting time and head down the aisle to a different tune with a wedding theme tailored to you. For those in search of crafty wedding themes tipped with a little extra personality, grab some unique wedding inspiration here. Trust us – tying the knot shouldn't turn into 'trying not to copy Linda's wedding'. Find your own voice and shout it from the rooftops.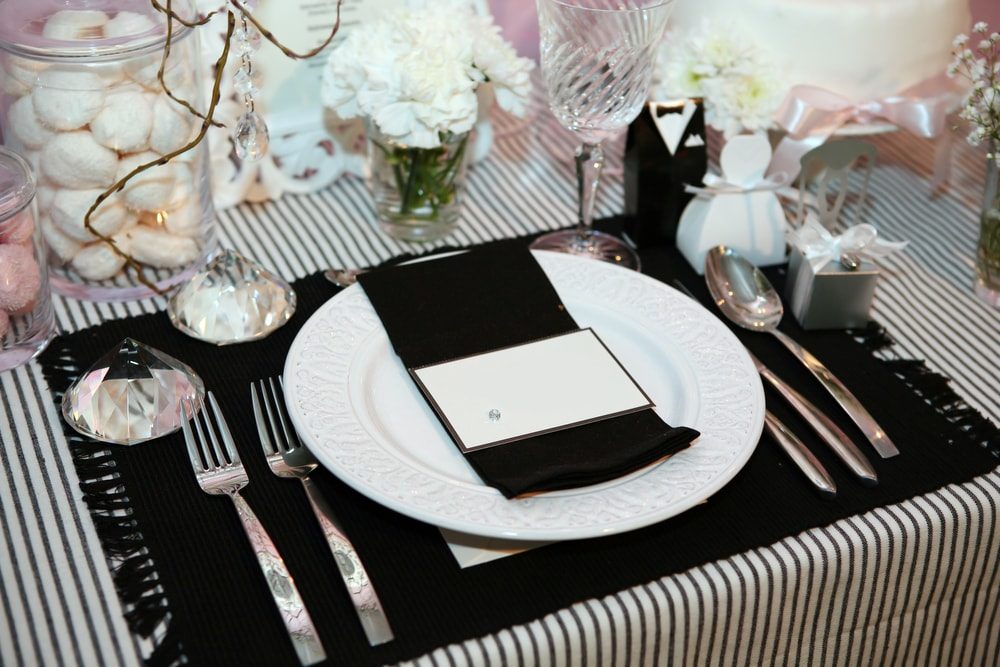 Wedding Theme 1: Black & White
Chic and always destined to match, dedicate your day to two colours that will never go out of style. We've all cringed at wedding photos with bridal parties packed with clashing colours – ditch the curse with simple style and timeless elegance.
A classic black and white wedding theme will leave you with happy guests, easy shopping lists, and wedding albums without great aunt Hilda rocking the noisiest outfit you've ever laid eyes on.
Simple black and white wedding ideas…
A gorgeous black dress and ivory bouquet will have every bridesmaid feeling fab, and with a white bridal gown and black suit for the groom, heading to the altar has never looked so schmick. Add a pocket square for the groom or jewellery for the bridesmaids to add a splash of colour.
Your elegant black and white wedding theme is easily carried over to the wedding reception venue with inclusions of monochrome signage, striped tablecloths, black linen napkins, and themed confetti. Top it all off with clever menu inclusions such as oysters and cupcakes rocking black and white icing, and you've got a personalized wedding with unmatched style!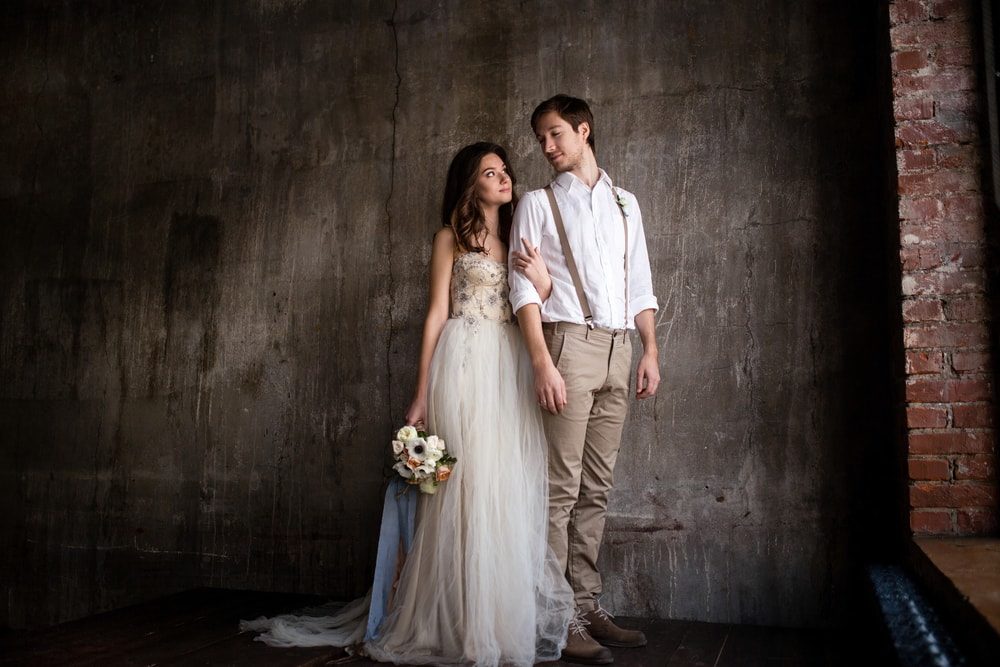 Wedding Theme 2: Rustic
Take it from us – after the long haul of wedding planning, every couple in town will be dreaming of 'getting back to nature' for an escape. Escape the city's hustle and bustle with a rustic ceremony at an affordable wedding reception venue such as a vineyard, garden or farm.
Rustic wedding theme ideas…
For rustic wedding theme colours, keep things within a natural range – think pastel pinks, forest greens, and earthy tones. Dress bridesmaids in flowing chiffon dresses and complement your chosen colours with wooden furniture and brass-coloured tableware.
To add an extra element to your rustic wedding decorations, why not serve canapés and share platters on wine barrel cocktail tables?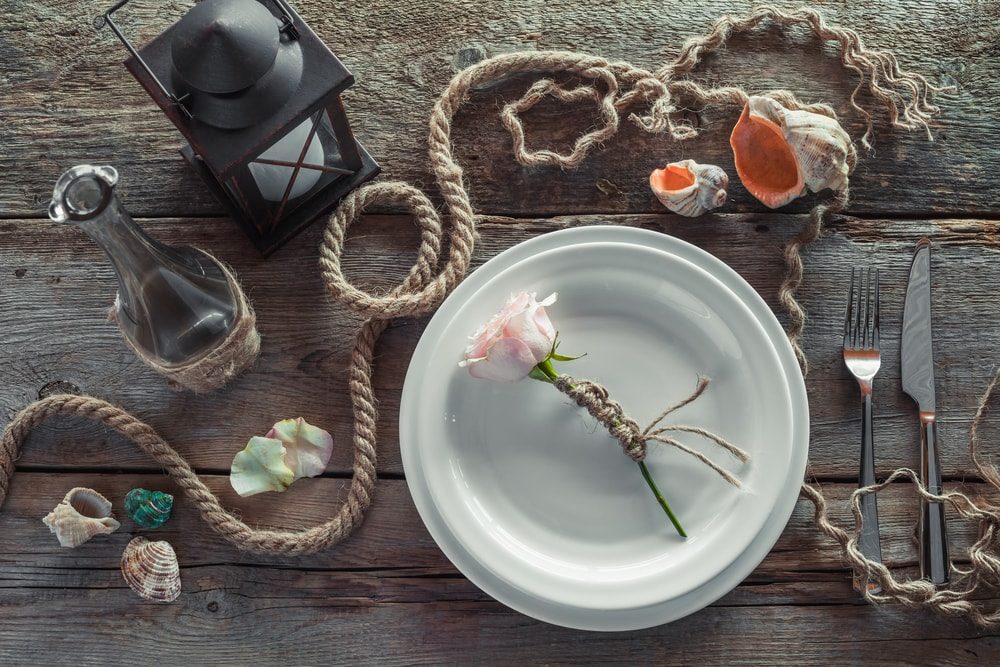 Wedding Theme 3: Nautical
Avast! Can't make it to the coast for the coastal wedding of your dream (or don't want to risk beach hair in your photos)? Bring the sand and the sea to you with some nautical wedding theming. Whoever said a CBD beach wedding was impossible?
Nautical wedding ideas…
Kick off your wedding theming and welcome guests aboard with nautical themed wedding invitations dressed up with letterpress anchors.
If you still managed to grab that summer glow, carry that casual beach-side atmosphere over into the wardrobe with a strapless bridal gown and linen grooms' suit. And while nautical themed bridesmaid dresses may sound like a mission, shorter skirts and blue-green tones are all you'll need.
After dressing up your venue of choice in decorations styled after ship wheels, anchors, and lifeguard rings you'll be ready to set sail over dinner: all that's needed? Seafood platters set over blue table runners.
Take your favourite wedding ideas and run with them – it's your day, so make sure it feels like yours!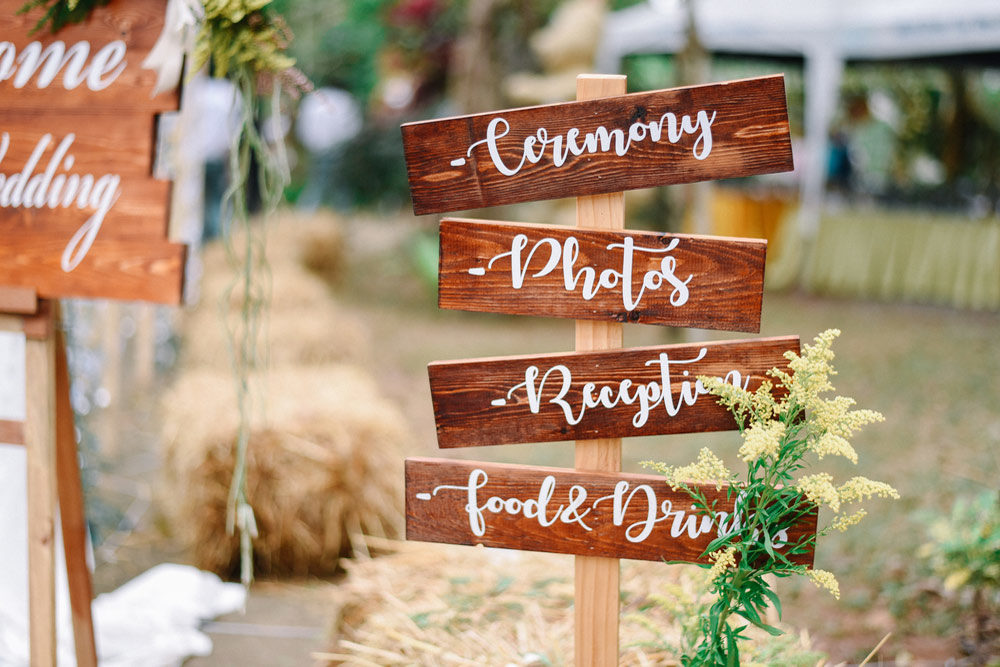 Wedding Theme 4: Summer Festival
If you and your partner are regular music festival goers, why not let this shared interest inspire your big day. This is a particularly good idea for summer brides as this is when festival season is usually held allowing you to incorporate the same fun, relaxed, carefree vibe you get from hanging out at your favourite festival. Here are some essentials that should be included in your festival style wedding.
Festival Style Wedding Ideas…
Flower crowns are a classic festival motif and also look beautiful on a bride. Building flower crowns is a fun activity for you and your bridal party. On the big day, team your flower crown with a light and comfortable white or cream boho style dress. The groom can keep things casual as well with a white cotton or linen shirt and tailored shorts.
Choose a wedding reception venue that brings to mind a festival location such as a grassy paddock with a festoon and plenty of fairy lights. For wedding catering, consider hiring some food trucks. This is a unique wedding catering idea that allows your wedding reception to feature a variety of cuisines from around the world just like at a festival. This is much more exciting than the traditional lamb or chicken option. Festivals are all about live music, any festival themed wedding needs a great live band that will keep you dancing late into the night.
Wedding Theme 5: Outback Australia
An outback style wedding makes the most of Australia's beautiful country landscape. Country style weddings often include country or outback motifs such as the inclusion of horses, utes and maybe even cowboy boots.
Outback weddings aren't just popular amongst those who live regionally. Many couples choose to have their weddings in country locations as it can be more cost-effective and also allows for plenty of space. Not to mention there are hundreds of beautiful spots to get married in outback Australia.
Host Your Dream Wedding in Brisbane
If you would like to start planning your dream day at our Brisbane wedding venue, contact us and a member of our team will be in touch with you.